Trainee to Associate
Think beyond life as a Trainee and use our structured career framework to see how you will be supported as you build your career. This structure will enable and encourage you to progress at a pace that suits you and your ambition. It'll keep on building once you qualify too, rest assured. Take your career where you want to go.
After the training contract
You will have access to training that will continue to help you grow your skills and progress your career.
The first step of this is the Junior Lawyer Development Programme (JDP) which is designed to provide associates with the right personal development required from a technical perspective but also from a personal skills perspective.​
It incorporates the O-Shaped Lawyer Programme which was founded in 2019 with a collective purpose to make the legal profession better for everyone involved. The aim is to show that with a greater emphasis on a more rounded approach to the formation of lawyers, the legal profession will provide its customers with a better service in a more diverse, inclusive and healthier environment.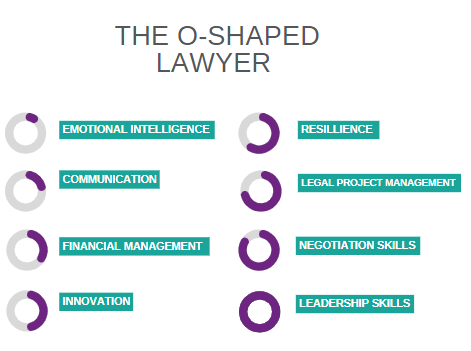 The JDP links O-Shape Lawyer attributes with the Dentons developmental approach and values to help junior lawyers prepare for future success.
The programme develops life-long skills essential for career progression including:

And then...
When you reach Associate level, the opportunities are there for you to make the most of.
With tailored skill training and a career development programme, Associates can prepare (and approach) their next big step. It doesn't need to be daunting, we'll put it within your reach and help you keep sight of the next step.
Associate Development Programme
Our Associate Development Programme aims to enhance the performance of Associates. It works in line with Dentons competency framework and values while providing opportunities to develop the skills required of lawyers of the future.
The programme prepares Associates for stepping up to the Senior Associate role. The firm's outlook on collaboration plays a large part, as it offers the chance to enhance an Associate's networking across our UKIME region. It looks to support building core skills for coaching and developing juniors.
There's an emphasis placed on both increasing engagement in Business Development activities and improving financial awareness and commerciality, as well as Personal competencies and soft skills.  Likewise, engaging fully with our I&D and CSR initiatives, such as developing inclusive leadership skills and taking part in sponsorship, coaching and mentoring are also encouraged.